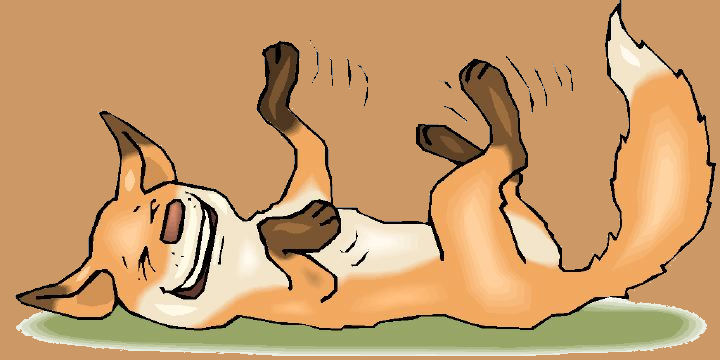 Ken Fuchs' Web World
My Family

Click on the pictures to see larger images.

VERNON BEN (FUCHS) FOX


My dad, Vernon Ben (Fuchs) Fox , was born in Marble Falls, Texas, on July 27, 1914. Both of his parents were children of German immigrants who came from Mecklenburg in the northeastern part of Germany in the 1840s. Their grandfathers were half-brothers, so I am doubly a Fuchs and bear the family name proudly. In 1965 my dad and my brother legally changed the family name to Fox, as have most of the other cousins and uncles of our generations.

My dad was the seventh child of Albano John (Johannes) Fuchs (1877-1960) and Georginia (Gini) Anna Fuchs (1880-1972). They married at the Cypress Mill Hall on May 1, 1901, and they set up house on his father's ranch at Tiger Mill near the present-day Cottonwood Shores community on the Colorado River several miles west of Marble Falls. Albano soon built his own house overlooking the river, and the first six children were born there. In 1914 the family moved into town for a year, and my dad was born there.

In 1918 the Fuchs family moved to a farm near Abernathy, and in 1926 they moved to a ranch in eastern New Mexico near Tatum. Vernon graduated from Tatum High School in 1933. and his nickname was "Fuz." The "Prophecy of the Medicine Man" page in his high school yearbook for that year states, "For the government of the white brothers go the warriors Verrnon and Talmage, flying high and swift as eagles to the peace courts of the whole world." The "Can You Imagine" page asks, "Vernon making a public talk." Perhaps he was shy in front of crowds, but his ever-present smile and sense of humor made him popular with everyone.

Vernon served in the U.S. Army for eleven months (1935-1936). Early one morning in 1940 he "borrowed" his brother Roland's car and drove to Morenci, Arizona, where he worked in the copper mine. In 1941 he traveled to Portland, Oregon to visit his sister Gertrude, and while there he met my mother, Ruth Marie Lukas. They married on December 9, 1941, and I was born a year later. During the War years, Vernon served in the Oregon State Guard and worked at the Schmitt Steel Company, where he received the Maritime "M" Award for Production Excellence.

In 1948 Vernon moved the family to Ruidoso, New Mexico. His parents and several of his brothers lived nearby. In the spring of 1949 we moved to Ft. Worth, where Vernon worked at the Magnolia Oil Refinery, the forerunner of Mobil Oil. In 1955 the Ft. Worth plant shut down, and many of the employees were transferred to the Mobil Refinery in Beaumont, where Vernon worked until his retirement in 1976. In 1965, Vernon, like several of his brothers and their children, legally changed the family name from Fuchs to Fox, and my brother also became a Fox.

Several months before his retirement, Vernon and Ruth bought a house in Bruceville, Texas, half-way between Waco and Temple. Vernon was a jack-of-all-trades and loved to build things. He enjoyed his vegetable garden and playing dominoes with the other members of the Bruceville-Eddy Senior Citizens organization. His real passion was riding his motorcycle. He and Ruth would go for a drive and end up in Big Bend, then turn around and enjoy the ride back.

Vernon was a devoted husband and father, and he always had a smile and something funny to say. In 1991 he had triple-bypass surgery and had a good recovery for two years, but in 1995 he developed congestive heart failure and passed away on September 30.


RUTH MARIE LUKAS



My mother, Ruth Marie Lukas, was born in Oakland, California, on November 29, 1908, the oldest child of Henry Otto Lukas (1883-?) and Anna Marie Illichmann (1887-1982). Her father emigrated from Alsace-Lorraine, which at that time was a German state, and her mother came from Riedersdorf, Bohemia, in 1901. She was working in San Francisco during the great earthquake of 1906. She married Henry Otto Lukas on July 9, 1907, and the family moved to Portland, Oregon when Ruth was just one month old. They had three more children, Bertha [always called Bertie], born in 1910; Emil, born in 1912; and Martin, born in 1917. Henry Otto Lukas was an outstanding pastry chef and worked in several large hotels When Ruth was sixteen years old, one day her father gave her a ring, said good-bye, and walked out on the family. They never heard from him again and all efforts to locate him were unsuccessful.

Ruth worked at the Telephone Company in Portland for seventeen years. She was very athletic and played on the company basketball team. At the time she met my dad, her mother kidded her that she would have to be able to feed a husband more than cheese and crackers. Well, she became a wonderful cook and she must have taken after her father because her specialties were all kinds of delicious baked goods. When my brother Steve and I were teen-agers, our house was always the center of activity, and the pantry was always stocked with cakes, pies, and homemade cookies. No one ever had to ask if they could have some. It was an open invitation, and the more they ate, the more she baked.

Ruth was very active with school activities when we were children. She was also a very good seamstress, and I remember her working half the night to make me a choir robe for a special school presentation when I was in the 5th grade. By that time she was working at the Credit Bureau in Ft. Worth, and she continued that job at the Credit Bureau in Beaumont for another eleven years. Since she never had any girls, she took great pleasure in sewing dresses and other outfits for the little daughters of her co-workers. When she finally became a grandmother, she doted on her granddaughter Lisa in the 1970s.

In her later years, Ruth enjoyed handcrafts and loved making crocheted items. Each Christmas she took great pride and pleasure in hanging her Christmas tree with over 300 handmade decorations. In her final years she felt frustrated when arthritis and carpal tunnel syndrome prevented her from doing any more handwork. After my dad's death in 1995, Ruth continued living alone at their home in Bruceville-Eddy. She spent her last two years at an assisted living home in Temple, where she was surrounded by a loving staff and many new friends. She was bright and alert and always had a smile and a joke for everyone she met there. In January 2002 she contracted pneumonia and succumbed to congestive heart failure on February 1, 2002.

STEVEN VERNON FOX

My brother, Steven Vernon (Fuchs) Fox, was also born in Portland, Oregon, on August 8, 1945. As a child he was very blond and much shorter than me. In fact, when we eventually moved to Beaumont in 1955 and made new friends, he introduced himself as "Shorty" and that name stuck with all his school friends.

Steve and I have always been opposites in nature. While I have always enjoyed indoor activities, especially reading and now working on the computer, Steve has always been an outdoor person who enjoys hunting and fishing and camping. He always has enjoyed working with tools and building things. He was always very close to our dad and they enjoyed doing projects together. Later, Steve had motorcycles, and after our dad retired, the two of them had lots of fun going on motorcycle trips together.

The year I was at Baylor Gradute School, Steve was drafted and spent a year in Vietnam. Upon returning home in 1969, he married Nancy Carol Hughes. She had a son named David Charles, whom Steve adopted as his own. In 1973 Steve and Nancy had a daughter named Lisa Carol. Unfortuanately, this marriage did not last. In 1978 Steve married Loretta Joyce Cunningham and the following year they had a son named Steven Benjamin, or Ben, as we call him. This second marriage also did not last.

Around 1984 Steve met his true soul-mate, Deborah Lynn Luke. She is the best sister-in-law any guy could hope for. Deborah and Steve are a perfect match, and she has truly enriched his life. She is also the daughter our mother never had, and Mother thought the world of her. Deborah has a daughter named Karah, whom Steve also adopted.

Steve was co-owner of a very, very successful electrical company in Beaumont, and Deborah worked there with him as the bookkeeper. Several years ago they bought a beautiful lake house near the town of Broaddus in the Piney Woods of East Texas. It is on Lake Sam Rayburn, east of Lufkin. Unfortunately, Steve and Deborah work so hard at their company that they neglect to take enough time to get away and enjoy this scenic retreat. In 2012 Steve retired, but keeps busy as always. Deborah is still working at the electrical company.

Steve is a great brother, father, and grandfather. David and his wife Kim have two terrific children, Brandon Charles and Brenna Renee. And Ben has two two beautiful children, a daughter named Baylie Ann and a son named Landen Ben from a previous marriage. On July 20, 2013, Ben married Tara Talbert. The wedding took place in Las Vegas, NV.